Your Top Utility Contractor in Asheville NC
End your search for a reliable source for top-quality pipe, drain, sewer, and underground utility service with R.A.H. Solutions. As an experienced trenchless pipe restoration service provider, in Asheville, NC, we have been bringing value to our commercial customers since 2014. We accomplish this with personalized services and an experienced team prepared to take on your large-scale repair project.
Why Trust R.A.H. Solutions
When drains need unclogging or pipes need to be repaired, prompt, attentive service matters more than ever. This is one of the reasons why clients in the local area trust us. Our clients also know they can count on professional solutions, unmatched customer service, and access to time-saving technology that produces long-term results. We specialize in providing an array of services that rely on trenchless technology, allowing us to perform solutions without the need for extensive digging. Through pipe lining and pipe bursting as well as other trenchless services we offer, our commercial clients can expect minimal downtime and disruption to business operations. As we help our Asheville commercial clients with their large-scale sewer repair or installation projects, they can rest assured that we prioritize quality work and long-lasting results without sacrificing efficiency.
We Specialize In
Trenchless Pipe Lining

Our expert contractors restore pipes in a way that doesn't require traditional excavation work. For pipe repairs, we do this with cured-in-place piping. It's a pipe restoration technique that restores a pipe internally without the need to disrupt surface areas. With our Trenchless Pipe Lining technology, we can repair underground pipes without disturbing your landscaping, thus eliminating the disruption to your operations. Do note that we also provide trenchless pipe bursting, a pipe replacement method that uses a powerful bursting head to break up the damaged pipe and create a new one in place at the same time. Our trenchless services are sure to help businesses avoid downtime, mess, and disruption.

Trenchless Sewer Repair

Sewer lines often run into problems such as clogs, cracks, build-up, corrosion, and root intrusion with little or no warning. Traditionally, this has meant digging to get to the damaged sewer line. Fortunately, Trenchless Sewer Repair offers an efficient and effective solution without extensive digging. With our trenchless technology, it will be like we were never there! Your driveway, patio, or sidewalk will remain virtually untouched. Therefore, you won't have to worry about the extra expense of repairing large areas of your property or complex.

Sewer Repair

We provide more than just minimally invasive services as we are well-versed in just about every sewer repair option. Whenever we determine that large diameter pipes are simply too damaged or unstable, we can conduct traditional sewer repair. Rest assured that we are here to address the issue efficiently and effectively.
Biggest Reasons to Hire Us
We offer the best warranties on trenchless services
Our fees are reasonable and transparent
We're a Permaform-certified installer
Our courteous contractors are respectful and diligent
We are at your service 24/7 when emergency service is needed
Receive Reliable, Cost-Effective Results Today
Fully licensed and insured, R.A.H. Solutions is the local utility contractor in Asheville, NC, you can trust to deliver results that offer maximum value for your investment. We look forward to welcoming you to our growing family of satisfied clients. Call us for urgent assistance 24/7, or fill out the online form to book an appointment for: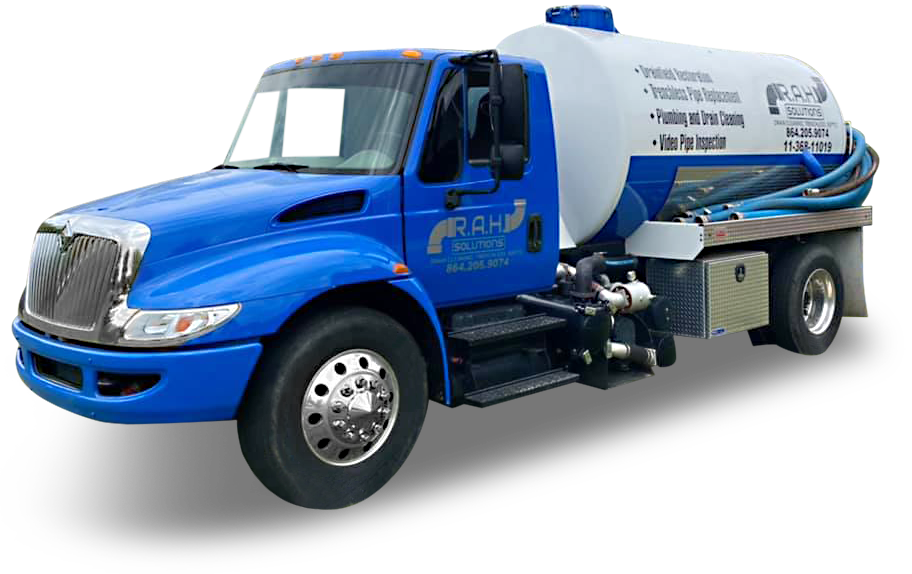 WE ARE HIGHLY RATED AND REVIEWED

THE BEST WARRANTY IN THE INDUSTRY

CUSTOMER SATISFACTION GUARANTEED

FREE CAMERA INSPECTION WITH DRAIN CLEANING SERVICE

CLEAN CUT, SHARP AND READY TO IMPRESS