Your Premier Utility Contractor in Converse Heights, SC
R.A.H. Solutions is the premier drain cleaning company proudly serving residential and commercial clients in Converse Heights, SC. We do this by addressing drain and pipe issues as quickly as possible and by using techniques and methods that fully solve the problem.
Why Count on R.A.H. Solutions
Licensed and insured, we're a trusted local business with many years of experience addressing a wide range of drain and pipe-related issues. We work hard every day to earn the trust and respect of our valued clients. We do this by combining our focus on quality with these benefits:
Guaranteed upfront pricing details upon arrival
Camera inspections provided free of charge with drain cleanings
Free service charge with our convenient drain cleaning packages
Trenchless replacement, which includes a $1,000 discount
5% Veteran and military discounts
Drain Cleaning

Spend less time worrying about your drains and give us a call to schedule regular cleanings to reduce your risk of dealing with serious drain issues. We're also the company to call on when any of your drains in Converse Heights, SC, need urgent attention.

Sewer Repair and Replacement

Get honest answers and solutions based on your needs and budget by contacting us for sewer repair or replacement. Whether repair or replacement is appropriate for your situation, count on our team to leave with fully functioning sewer lines in Converse Heights.

Camera Inspection

Let us quickly and accurately diagnose your drain and sewer issues with our camera-based inspections. These are a quick, easy, and affordable way to inspect drains and pipes and identify any issues requiring further attention.

CIPP

Keep your existing pipes in place and still get them repaired with cured-in-place pipe lining. CIPP is a cost-effective, time-saving, landscape-sparing solution we offer when conditions are right for the existing pipe to be repaired from the inside.

Hydro Jetting

Say goodbye to bothersome tree roots, pipe scale, and debris not easy to clear away with other methods with hydro jetting. It's a highly effective, eco-friendly drain and pipe cleaning option we offer that safely harnesses the power of water delivered at high pressures.
Reasons to Trust Our Experts
DIY is a tempting way to save money, but that's rarely what ends up being the case with anything involving residential or commercial drain and sewer lines. The good news is our local specialists are within reach easily. We provide convenient access to sensible solutions that give come with much-appreciated peace of mind and savings.
Contact Our Dependable Team Today
If it needs to be cleared, unclogged, repaired, or replaced or anything that involves drains, drain lines, or sewer pipes, R.A.H. Solutions is ready to help. We're prepared to promptly respond when any of our clients in Converse Heights, SC, need dependable, cost-effective results. Call us or fill out the form today to set up an appointment or request a service.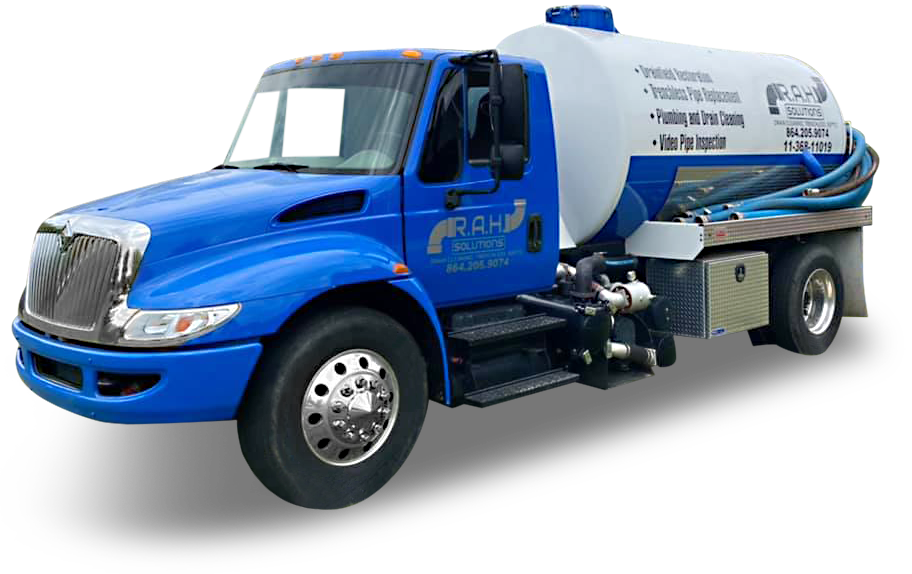 WE ARE HIGHLY RATED AND REVIEWED

THE BEST WARRANTY IN THE INDUSTRY

CUSTOMER SATISFACTION GUARANTEED

FREE CAMERA INSPECTION WITH DRAIN CLEANING SERVICE

CLEAN CUT, SHARP AND READY TO IMPRESS