Your Reliable Utility Contractor in Charlotte, NC
Find a reliable source for trenchless pipe or sewer service when expert assistance is needed ASAP. Fortunately, this isn't something you'll have to worry about when you make R.A.H. Solutions, your trusted utility contractor in Charlotte, NC. Since 2014, we have been offering professional, minimally invasive pipe rehabilitation solutions coupled with unmatched customer service and a guarantee of complete satisfaction to business owners in Queen City. No matter how extensive the project is, you can depend on our team to address the issue right away.
Clients Trust Us for Many Reasons
Clients trust us because we place an emphasis on less disruptive solutions that are still highly effective and efficient, like trenchless sewer repair. Furthermore, our knowledgeable, skilled team will give you an honest assessment of the situation so you can determine what's best for your business' needs and budget. We understand that as a business owner, your priority is maintaining your operations, which is why we make sure that we take on even the largest scale of projects and provide the most efficient solutions that clients need.
Services We Offer
Trenchless Pipe Lining

Underground pipes sometimes need to be repaired, but they don't always have to be replaced. This is what can happen with trenchless pipe lining, a solution we offer for our customers looking for a fast, affordable way to restore sewer lines without traditional excavation.

Apart from pipe lining, we specialize in other minimally invasive solutions. Our trenchless pipe repair services include pipe bursting, a method of pipe replacement that does away with the extensive digging but ensures reliable and long-lasting results nonetheless. No matter the sewer repair or replacement service that you need, rest assured that our team is ready to take on your large-scale project and get it done right on time, the first time.

Sewer Repair

Apart from minimally invasive trenchless sewer repair services, we can provide your commercial space or building just about any sewer repair option. Because sewer repair is no small task, we can diagnose your sewer backup or pipe damage by using a specialized camera to find the problem. This type of vital information lets us know exactly where the issue lies and the type of sewer repair needed to resolve it, including CIPP lining. When there are instances when pipes are simply too damaged or unstable for trenchless sewer repair, you still have the option of traditional sewer repair. Our team is well-versed in dealing with complex sewer line issues and has the experience to get your issue resolved efficiently and effectively.
Top Reasons to Hire Our Team
No hidden fees or up-sells
Honest, upfront pricing
A Permaform-certified installer
Unmatched warranties on trenchless
Reach Out to Our Local Experts Today
R.A.H. Solutions brings value to customers with fast, responsive, top-quality service. Regardless of what's at the top of your drain, pipe, or sewer service to-do list at any given moment, know we're ready to get to work and deliver results you can rely on. Call us or fill out the contact form on this site to schedule an appointment for any of these services: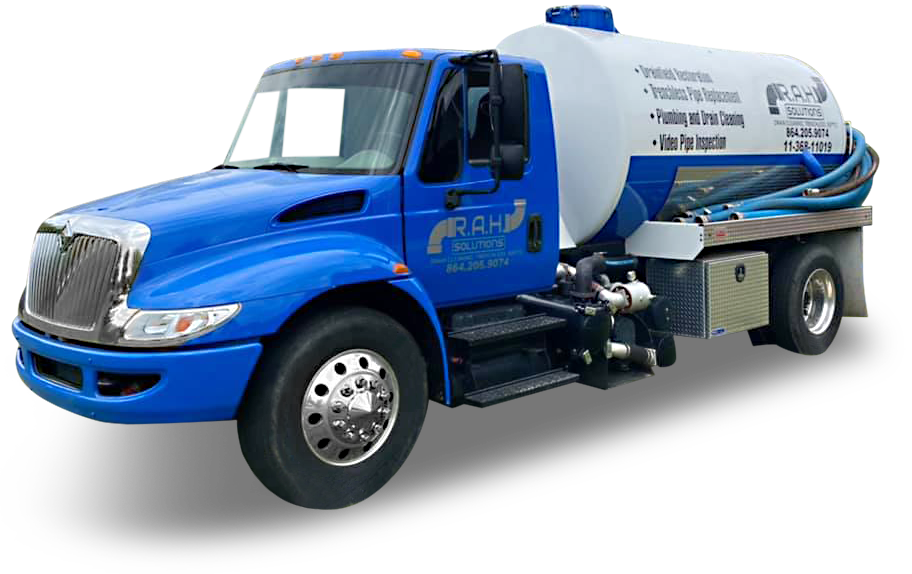 WE ARE HIGHLY RATED AND REVIEWED

THE BEST WARRANTY IN THE INDUSTRY

CUSTOMER SATISFACTION GUARANTEED

FREE CAMERA INSPECTION WITH DRAIN CLEANING SERVICE

CLEAN CUT, SHARP AND READY TO IMPRESS