Now Offering Professional Environmental Services in Greenville, SC, and Nearby Areas
Furnishing comprehensive environmental services in Greenville, SC, and nearby areas in upstate South Carolina is just one of the many ways that the team here at R.A.H. Solutions assists local property owners. Our environmental services are mainly targeted to the needs of business and commercial operations but are applicable to many residential situations as well.
The Importance of Storm Drainage Systems
Storm drainage systems are critical to preventing flash floods during periods of extreme weather. Highly developed areas also require fully-functional storm drains to channel away even small amounts of precipitation because natural infiltration is blocked due to extensive paving and hardscaping.
The Services We Provide
Our expertise spans all the following areas:
Stormwater Consulting

If you're planning a new development, our professional stormwater consulting services will help you take proactive measures to head off potential drainage problems before they occur. We can also advise HOAs and individual home and business owners on how to deal with new or long-term drainage issues to prevent future flooding and damage to their existing properties.

Stormwater Drain System Inspections

Our experts are experienced in providing thorough inspections of storm drains, culverts, and subsurface stormwater piping. Whenever possible, we utilize sewer line cameras to examine areas that aren't easily accessible in search of cracks, collapses, and other types of damage.

Storm Sewer Services

If we do find damage to a pipe or storm drain during one of our inspections, we're prepared to follow up by handling all the necessary repairs. We offer trenchless services that don't require digging as well as traditional excavation and replacement work.

Wastewater Chemical Treatment

Wastewater chemical treatment for locations with specialized wastewater streams is another area in which we're qualified to serve.
The Main Issues That Our Services Address
Like all buried pipes, storm drain pipes can be crushed by heavy overburden or constant vehicle traffic. Piping can also be damaged by corrosion, scoured away by soil and gravel, or worn down over time by flowing water. In addition, a new development in an area may cause greater stormwater flow quantities than can be accommodated by the existing pipeline system. Our team is capable of addressing these and other related stormwater issues.
The Advantages of Choosing Us as Your Service Providers
Our team is fully licensed and insured, and we offer around-the-clock availability to deal with emergencies whenever they occur. We also provide great customer care and back up our services with unmatched warranties for the peace of mind of our clients.
Reach Out to Our Team
Give R.A.H. Solutions a call today if you could benefit from our expertise anywhere in upstate South Carolina. We'll gladly schedule an appointment to meet with you whether you're a private individual or a representative of a business or HOA right away. We look forward to hearing from you.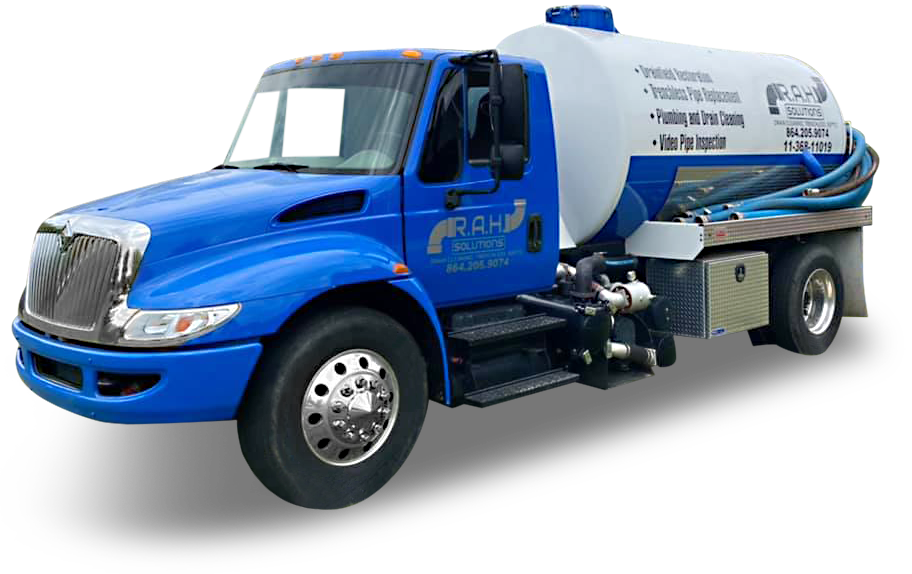 WE ARE HIGHLY RATED AND REVIEWED

THE BEST WARRANTY IN THE INDUSTRY

CUSTOMER SATISFACTION GUARANTEED

FREE CAMERA INSPECTION WITH DRAIN CLEANING SERVICE

CLEAN CUT, SHARP AND READY TO IMPRESS