The Choice for Trenchless Pipe Lining in Spartanburg, SC
Discover the many perks of trenchless services by making R.A.H. Solutions your top choice for pipe repair. Trenchless technology is a cost-effective way to repair pipes internally, which spares the pipe – and your landscaped, concrete-covered, or paved surfaces, too!
Minimally Invasive and Cost-Effective
Also referred to as CIPP lining or cured-in-place piping, trenchless pipe lining is a pipe repair solution that's done with little or no digging. Essentially, a new pipe is created within the existing one by applying a resin-filled liner.
This approach to trenchless sewer repair is a highly adaptable and flexible repair option. It can be used on many different types of pipes, including newer ones affected by tree roots, hairline cracks, or other flaws. It's an equally effective way to restore older cast iron or clay pipes.
To Repair or To Replace?

Trenchless pipe repair, as the name implies, is different than pipe replacement. As mentioned above, the original pipe is spared. However, there are times when replacement is the better option and vice-versa.

Repair

Trenchless pipe restoration is often possible as long as the existing pipe is still stable. Additionally, repair is more likely to be the better choice if the damage is limited to the same general area.

Replace

While there are many things to love about sewer, lateral line, or main line pipe repair, a full-on replacement is more likely to be recommended if the entire line has collapsed or if the damage is widespread.

Note:

If CIPP pipe repair isn't possible or recommended, we also specialize in pipe bursting. This is a pipe replacement method that's also less disruptive.
Why Choose Pipe Lining Over Other Repair Options
It's an extremely efficient process from start to finish
There's less labor needed to do the work, which further contributes to the savings potential
There's no significant post-project cleanup
The results are long-lasting
There's a reduced risk of having significant drain or sewer issues once the pipe has been restored
How Trenchless Pipe Lining Works
Trenchless pipe lining in Spartanburg, SC, is a technique that fixes cracks and addresses issues with uneven surfaces and other structural issues with a newly applied coating. We'll perform an inspection of your existing pipe first. If everything looks good, we will proceed with cleaning the sewer or drain line.
Once the pipe is clean, we will then insert the liner with the epoxy resin material. After this liquid-like epoxy coating cures in the liner, you'll have a smooth, durable interior pipe surface. What's more, this new "pipe within a pipe" can last for up to 50 years or more!
With R.A.H. Solutions...
You gain unmatched warranties on trenchless services
You will be working with a fully licensed and insured team
You will be working with a Permaform-certified installer
You can contact us 24-hours for urgent issues
You can count on professional, budget-pleasing solutions and 100% customer satisfaction – guaranteed
Make a Smart Investment in Your Pipes Today
Since 2014, R.A.H. Solutions has been specializing in trenchless pipe installation and repair and other minimally disruptive service options. Regardless of what you need, know that we are fully committed to bringing value to our customers.
Contact a utility contractor from our team today and learn more about our trenchless service options. Feel free to call us or fill out the online form to schedule an appointment.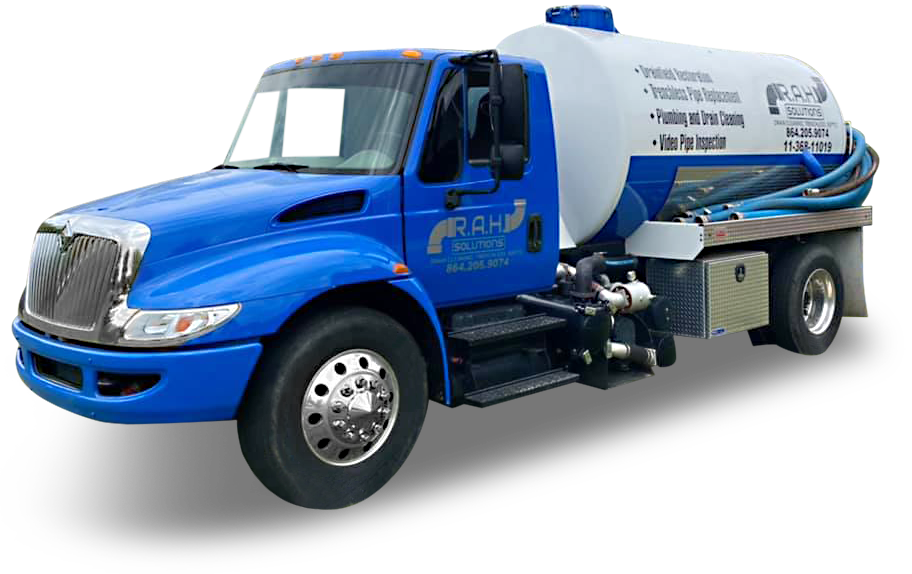 WE ARE HIGHLY RATED AND REVIEWED

THE BEST WARRANTY IN THE INDUSTRY

CUSTOMER SATISFACTION GUARANTEED

FREE CAMERA INSPECTION WITH DRAIN CLEANING SERVICE

CLEAN CUT, SHARP AND READY TO IMPRESS