The Trusted Choice for Trenchless Pipe Lining in Greenville, SC
Are you hesitant to take any further steps about sewer pipe issues because you have visions of messy digging and other disruptions? Consider the trenchless pipe restoration options that R.A.H. Solutions has to offer. One such service that is popular among our clients is trenchless pipe lining.
A Brief Explanation
We are a utility contractor that's been offering professional and minimally invasive solutions and superior customer service since 2014. Trenchless pipe lining, for its part, can best be described as "pipe-within-a-pipe" repair. In other words, the existing pipe is restored from the inside with a new coating that forms a new pipe-like surface.
A Time to Repair or Replace

At R.A.H. Solutions, we bring value to our customers with fast, affordable, and highly effective service options like trenchless sewer repair. Let's take a moment to briefly compare pipe repair vs. replacement to highlight some key differences.

Trenchless pipe repair involves little or no digging. It's a minimally invasive process that restores the damaged pipe in a way that makes it equal to or better than what you would get with an entirely new drain or sewer line.

What's also referred to as CIPP lining may not be right for every situation. Should this be the case, the pipe has to be replaced. Traditionally, this is done by digging a trench to remove and replace the damaged pipe.

Should CIPP pipe repair not be possible, there is another trenchless option we offer. We will recommend and conduct pipe bursting when this is the case. With this option, you'll still get a new pipe, but it will be done in a way that limits surface disruptions.
Unmatched warranties on trenchless services
Fully licensed and insured
24-hour availability
A Permaform-certified installer
Reasonable, upfront rates
A Straightforward Process
During this main line pipe repair procedure, we will inspect and clean the pipe first to help the coating adhere correctly. We will then insert the flexible tube into the pipe to apply a liquid-like coating that will solidify.
The epoxy coating itself becomes incredibly durable once it cures. What's more, the new coating will cover up all structural flaws within the pipe, including cracks, hairline fractures, and weakness caused by corrosion or wear.
Why Opt for Pipe Lining Over Other Options
Pipe lining can often be completed within a day
There's no heavy machinery used
The process is done with less labor
The results can last for 50 years or more
Your landscape or other surface areas won't have to be completely restored
Explore Our Trenchless Services Today
Save time and money by exploring the possibilities that trenchless services can provide you. Let R.A.H. Solutions we'll inspect your drain or sewer line and give you an honest opinion about what approach to repair is suitable.
Contact our team today to learn more about our trenchless pipe installation, repair, and replacement services. Feel free to call us or fill out the online form to schedule an appointment.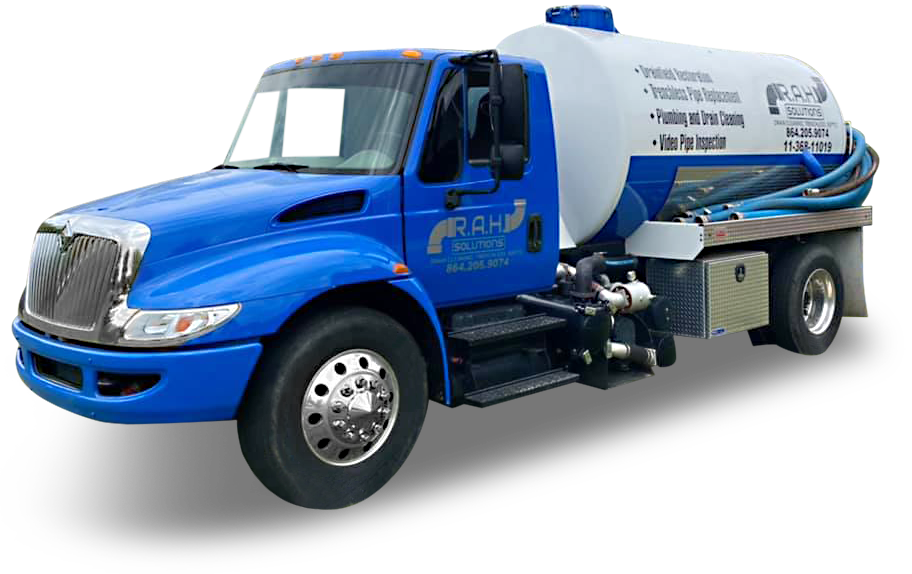 WE ARE HIGHLY RATED AND REVIEWED

THE BEST WARRANTY IN THE INDUSTRY

CUSTOMER SATISFACTION GUARANTEED

FREE CAMERA INSPECTION WITH DRAIN CLEANING SERVICE

CLEAN CUT, SHARP AND READY TO IMPRESS