Providing Pipe Bursting in Greenville, SC, and the Surrounding Areas
Need to address pipe issues but worried about the mess and the extended downtime? The R.A.H. Solutions team takes pride in bringing value to our clients with less-invasive approaches to pipe repair and replacement whenever it's possible to do so. Whenever trenchless pipe lining is not right for your situation, we may recommend an approach to trenchless pipe restoration known as pipe bursting. We offer this service in the following areas we serve:
Restoration Without the Messy Clean-Up
Pipe bursting is sometimes referred to as trenchless pipe installation because a new pipe is still installed. The big difference is it neither requires complete pipe removal nor any digging with heavy machinery. This minimally invasive method is ideal when the existing pipe is severely damaged, not structurally sound, or damaged in a way that doesn't make "pipe within a pipe" repair practical.
It's also an ideal solution if you need a new pipe but you don't want to deal with traffic disruptions, landscape restoration, or concrete repair when the work is done. In addition, pipe bursting can be advisable if there is limited space to work where the damaged pipe is located. Given how this approach to pipe replacement is done, it's often possible to work within more confined areas.
How We Perform Pipe Bursting
During pipe bursting in Greenville, SC, and nearby areas, our team breaks up the damaged pipe and pushes it down into the ground without removing it. The cone-shaped bursting head accomplishes the task of fracturing the pipe. As this happens, the fragments from the damaged pipe leave behind a cavity. This space is what's used to simultaneously push or pull a new pipe into the correct position.
What We Use

Trenchless pipe replacement requires several key pieces of equipment. This list typically includes an expander head, pulling rods, a retaining device, a pulling machine, and a hydraulic power pack. Hydraulic generators are used to power this equipment. For the initial inspection, we use a specially designed camera to check the affected pipe.
Once the work is done, you'll have an entirely new pipe and surface areas still intact. Additionally, the pipe bursting process is extremely efficient and cost-effective. Furthermore, the replacement pipe can last for many years and can even be larger in size than the original or damaged pipe should there be a need to expand capacity.
What Our Team Brings to the Table
Since 2014, our fully licensed and insured team has been treating clients right with attentive, top-quality service. You can expect our team to come prepared with everything necessary to streamline the pipe bursting process while also being respectful of your property.
We Ensure
Unmatched warranties on trenchless work
Honest and transparent rates
Find Solutions Perfect for Your Pipes and Budget Right Here
A Permaform-certified installer, R.A.H. Solutions is committed to providing professional solutions with unparalleled customer service. In dealing with sewer and drain pipe issues, we start with a camera inspection so we can tailor our recommendations to your specific situation. Contact us today to schedule an appointment. We are also available 24/7 for urgent needs.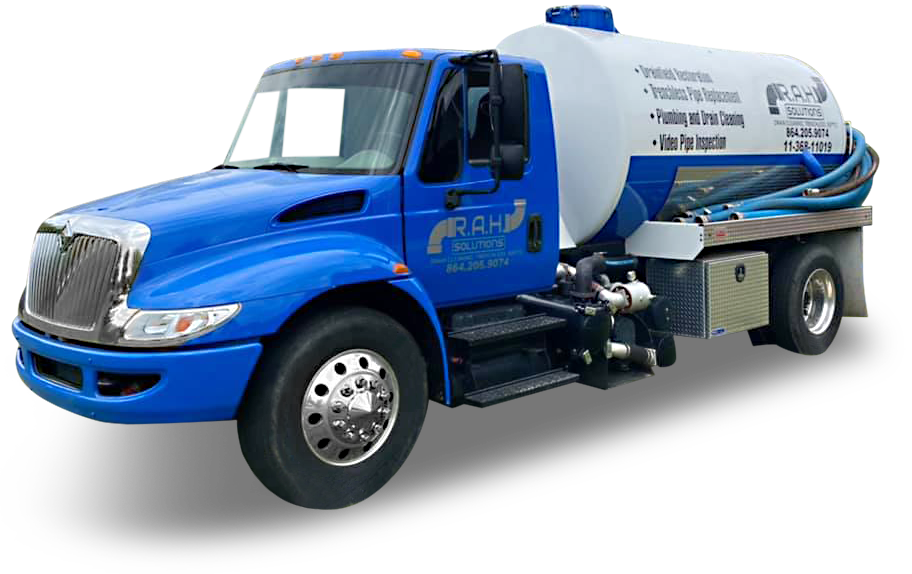 WE ARE HIGHLY RATED AND REVIEWED

THE BEST WARRANTY IN THE INDUSTRY

CUSTOMER SATISFACTION GUARANTEED

FREE CAMERA INSPECTION WITH DRAIN CLEANING SERVICE

CLEAN CUT, SHARP AND READY TO IMPRESS