The Expert in Trenchless Pipe Lining in Greenville, SC, and Nearby Areas
R.A.H. Solutions has been providing industry-leading, cost-effective services since 2014. Our range of solutions includes trenchless pipe lining. Also referred to as cured-in-place piping or CIPP lining, it's a dig-free alternative to traditional excavation.
Sometimes called "pipe-within-a-pipe repair," trenchless pipe repair is a pipe restoration technique that restores a drain or sewer line from the inside by creating a new pipe within the old one. Able to accommodate pipes ranging in diameter from 2 to 12 inches, it's a highly versatile repair method that extends the life of an existing pipe. Why excavate when you can create a new pipe in the existing line rather than replacing the pipe altogether?
Cured-In-Place-Pipe (CIPP) lining can be used to fix:
Broken sewer lines

Lines with root intrusion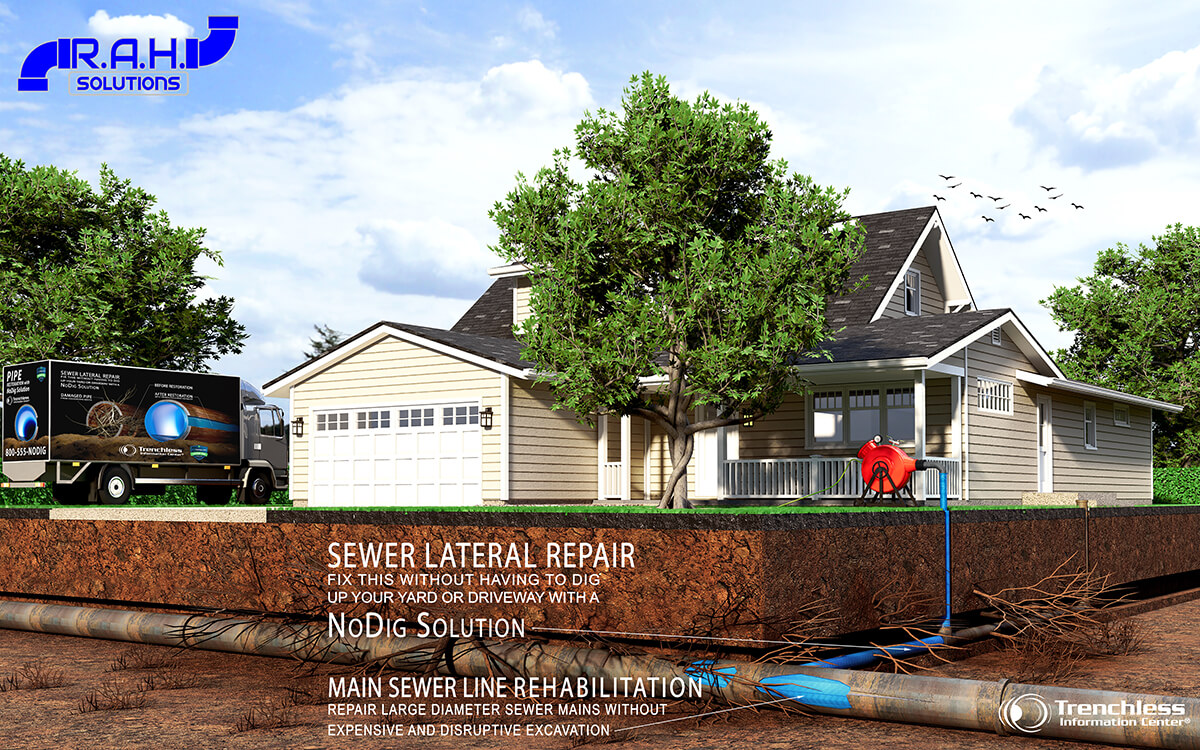 Reliable & Effective Technology
Trenchless pipe lining in Greenville, SC, and surrounding areas in the southeast, is a reliable and effective solution for many of our commercial clients. It works well on many pipe materials, including newer PVC pipes and older cast iron and clay sewer and drain lines. The epoxy coating that's applied is also incredibly durable and long-lasting.
How It Works

After we finish inspecting and cleaning the pipe, a textile liner tube coated with an epoxy coating is inserted into the existing pipe. The inverted liner is "cured" by using air pressure to facilitate the process of solidifying the liquid resin. Once the liner attaches to pipe walls, you'll have a flaw-free inside surface.
The Big Advantages of Pipe Lining
Little or no digging
No significant landscape/surface restoration costs
A 10-year manufacturer's warranty with the products we use and a 50-year life expectancy
The ability to reinstate any connecting taps or branches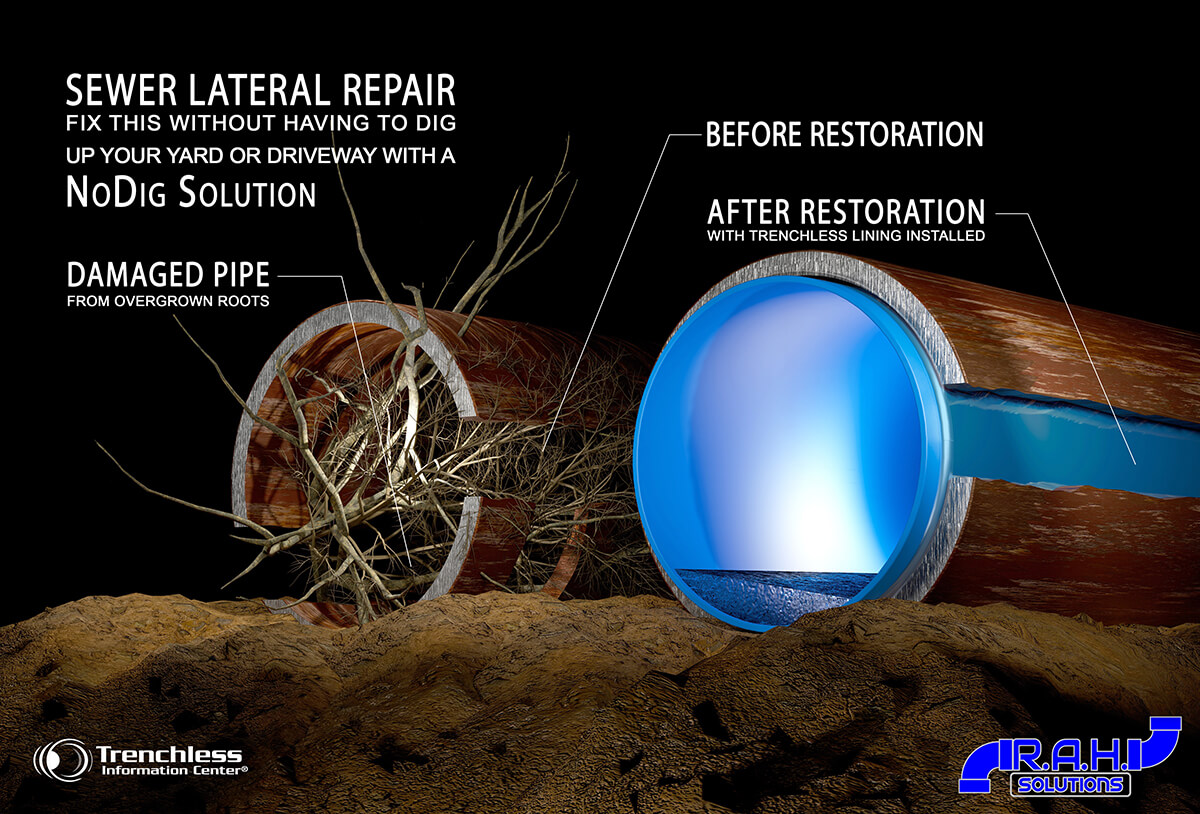 Frequently Asked Questions on Trenchless Pipe Lining
How long does trenchless pipe lining take to complete?
This type of trenchless sewer repair method can take anywhere from several hours to around 24 hours for the resin-filled liner to fully cure, although it's not unusual for this approach to repair to be completed within a single day.
Does trenchless lining prevent future drain/sewer line issues?
As long as you are mindful of routine maintenance, a pipe that underwent trenchless pipe restoration can be less susceptible to tree root issues and severe blockages.
Will business operations be disrupted by trenchless pipe lining work?
The water will be shut off while the work is done. However, trenchless or CIPP pipe repair itself is less labor-intensive and not all that time-consuming, so disruptions will be kept to a minimum. We also won't need to bring heavy machinery onto your property.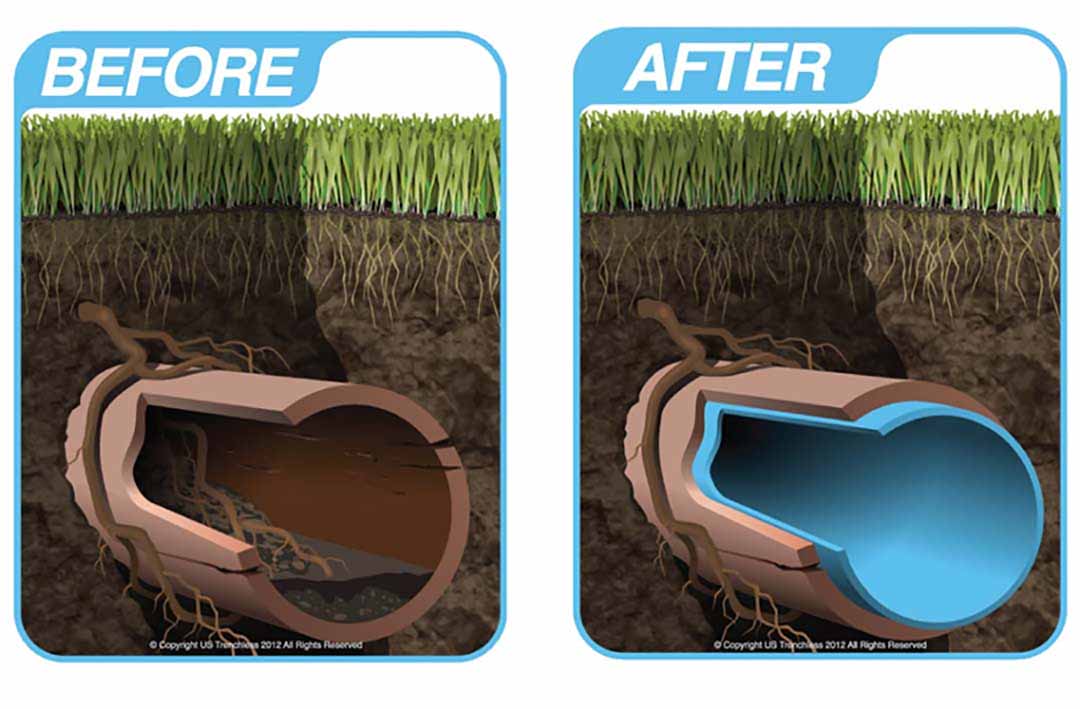 Restore Your Pipes Today
R.A.H. Solutions is a fully licensed and insured utility contractor and trenchless sewer repair specialist that offers unmatched warranties on trenchless methods. A Permaform-certified installer, we're also available 24/7 for urgent needs. Contact us today for professional and minimally invasive solutions coupled with superior customer service in Greenville, SC, and the surrounding areas.
We also provide trenchless pipe lining services in and around: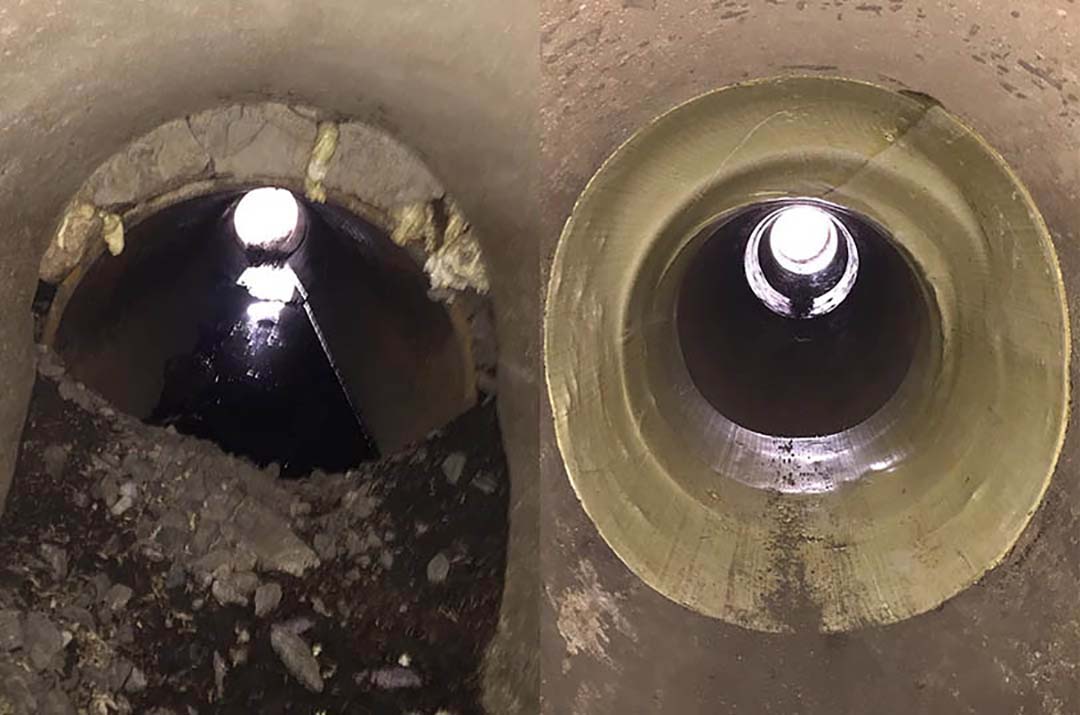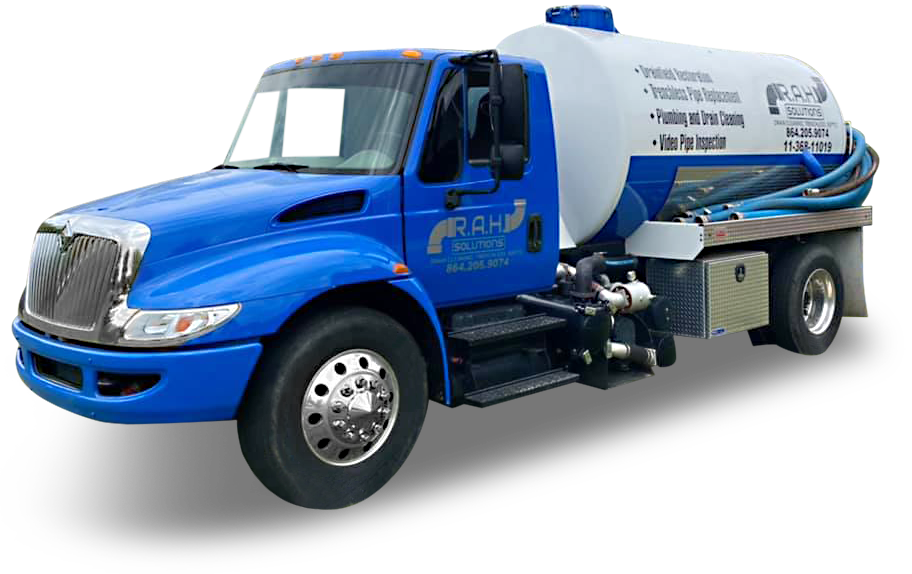 WE ARE HIGHLY RATED AND REVIEWED

THE BEST WARRANTY IN THE INDUSTRY

CUSTOMER SATISFACTION GUARANTEED

FREE CAMERA INSPECTION WITH DRAIN CLEANING SERVICE

CLEAN CUT, SHARP AND READY TO IMPRESS