Your Local Expert for Drain Cleaning in Spartanburg, SC
Do you have clogged drains in need of immediate and professional attention? Are you looking to prevent clogs from becoming an issue in the first place? R.A.H. Solutions is the company to call on for reliable drain cleaning in Spartanburg, SC.
Rely on R.A.H. Solutions for Thorough Cleanings
We have been a trustworthy and reliable drain cleaning company since 2014. We employ a team of fully licensed and insured experts with a broad range of industry experience. Clients in Spartanburg, SC, also trust us thanks to our reputation for offering professional solutions paired with unmatched customer service.
Leading warranties on trenchless services
Quickly Identify issues using the latest technology
Peerless Approach to Drain Cleaning
R.A.H. Solutions is a client-focused company, so we definitely don't have a one-size-fits-all approach to drain cleaning. What we do is tailor our approach to drain cleaning services to the specific needs of our clients. Typically, our involves:
 An initial camera inspection to look inside the affected drain pipe(s)
Methods that are safe for the drain line
A final inspection once cleaning has been done to confirm everything is completely clear and clean
Get the Most Out of Professional Cleaning
Being proactive about drain cleaning means you can stay focused on your business operations. Regular cleanings afford you additional benefits, as well.
Avoiding the potential risks that go along with DIY drain cleaning efforts
Having your drains thoroughly and safely cleaned
Extending the life of your drain lines by keeping them free of the pipe scale that can hasten corrosion and wear
Reducing the risk of having water damage from drain backups or overflows
Why High-Pressure Jetting Is Important
As long as a drain line is stable enough for high-pressure water to be passed through, hydro jetting is our go-to cleaning method. It goes beyond what's normally possible with other standard drain cleaning methods. With pipe jetting, debris is completely broken up and pushed out. In fact, even stubborn pipe scale and tree roots are no match for the powerful blasts of water produced during the jetting process. Once the jetting process is complete, you are left with long-lasting results.
How It Works

We start with a camera inspection to find out what sections of the drain line may need some extra attention. This is also done to make sure the pipe can handle the water we will be sending through it, with average pressures around the 1500 psi range. A nozzle is attached to the hose that allows the pressurized water to be delivered into the drain lines. Powered by the force of the water, the nozzle slices up debris and scrapes away mineral buildup along pipe walls.
Schedule a Cleaning Today
Let R.A.H. Solutions take care of your clogged drain. We're available 24-hours a day for urgent drain needs and during convenient hours for routine service needs. Call us today or fill out the online form to benefit from our full range of drain cleaning solutions.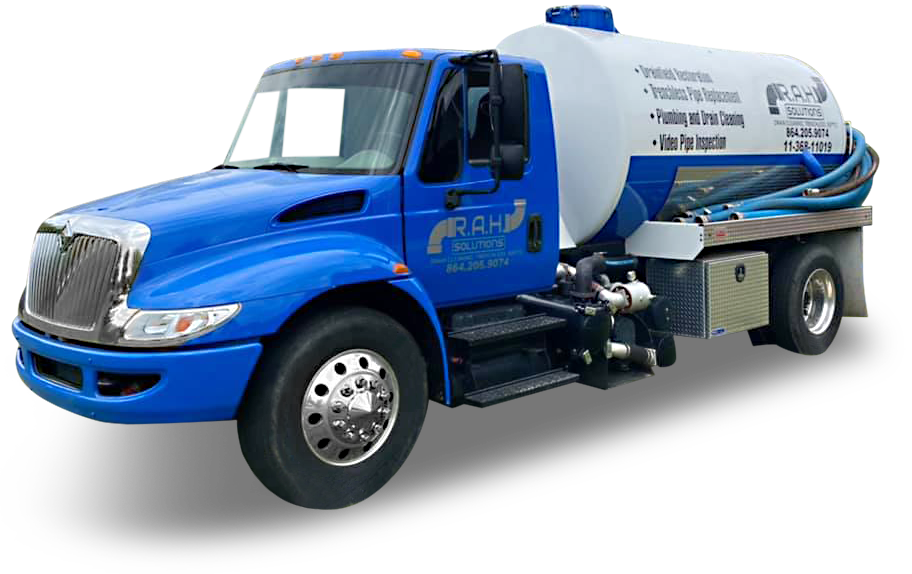 WE ARE HIGHLY RATED AND REVIEWED

THE BEST WARRANTY IN THE INDUSTRY

CUSTOMER SATISFACTION GUARANTEED

FREE CAMERA INSPECTION WITH DRAIN CLEANING SERVICE

CLEAN CUT, SHARP AND READY TO IMPRESS