Our Full Range of Services in Greenville, SC, and Nearby Areas
R.A.H. Solutions is the company you can count on when you need trenchless pipe lining and sewer experts in Greenville, SC, and nearby areas. We have the knowledge, skills, and resources needed to take on larger-scale jobs and underground utility projects proficiently and in a way that's cost-effective.
Get to Know Us
We're a Permaform certified installer and a fully licensed and insured utility contractor that's been serving clients since 2014. We primarily serve commercial clients, although residential customers with more extensive needs requiring expert assistance are welcome to contact us as well.
An Array of Top Services and Reliable Solutions
Our services cover everything from sewer and drain inspections for new homeowners, to installations, and urgent pipe repairs performed without the need to leave you with a big landscape mess to clean up. We specialize in trenchless solutions for a more efficient solution to your concerns without the extensive cleanup and downtime. Our main services and solutions are:
Skip digging up your property, and get long-term results at the same time, with our minimally invasive approach to pipe repair. By applying a new epoxy coating, existing sewer and drain lines can be restored from the inside. Trenchless pipe lining is sure to be less time-consuming and more cost-effective.

Trenchless Pipe Restoration

Let our experts provide you with the minimally invasive pipe restoration that you need. Rest assured that there will be no major cleanup and lengthy downtime when we restore your pipes in a way that is efficient and effective.

Main Water Line Repair

When your main water line ends up getting compromised or broken, be sure to reach out to our team. We ensure quick and cost-effective repair efforts to bring back your main water line's optimal performance.

Sewer lines can be affected by age, tree roots, years of use, and many other factors. Regardless of what's going on with your sewer pipes, we'll inspect the affected sewer line and recommend a trenchless solution that's minimally disruptive and budget-pleasing.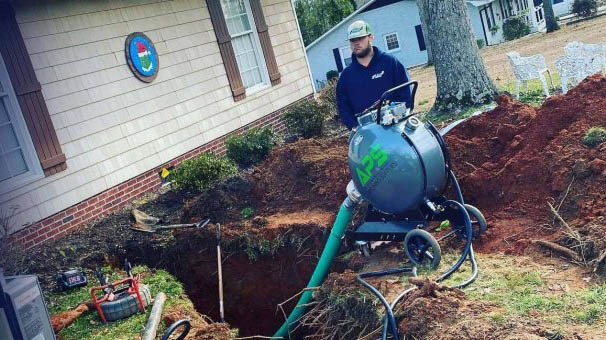 We also provide:
Trenchless Pipe Installation

Main Line Pipe Repair

Trenchless Solutions

Camera Inspections

Tankless Water Heater Installation

Drain Cleaning and Hydro jetting
Trust Only R.A.H. Solutions
Working with R.A.H. Solutions means no hidden fees, no up-sells, and guaranteed satisfaction with our results. Clients can expect:
Unmatched warranties on trenchless work
Free camera inspections
We're Ready to Address Your Needs Right Away
Bringing value to all our clients is what we do best at R.A.H. Solutions. We do this with innovative services and solutions that save time and money while achieving the desired goal. We're also available 24/7 service for emergency situations. Contact us today for professional solutions with unmatched customer service. We serve clients in:
and the surrounding areas in Cherokee, and Union Counties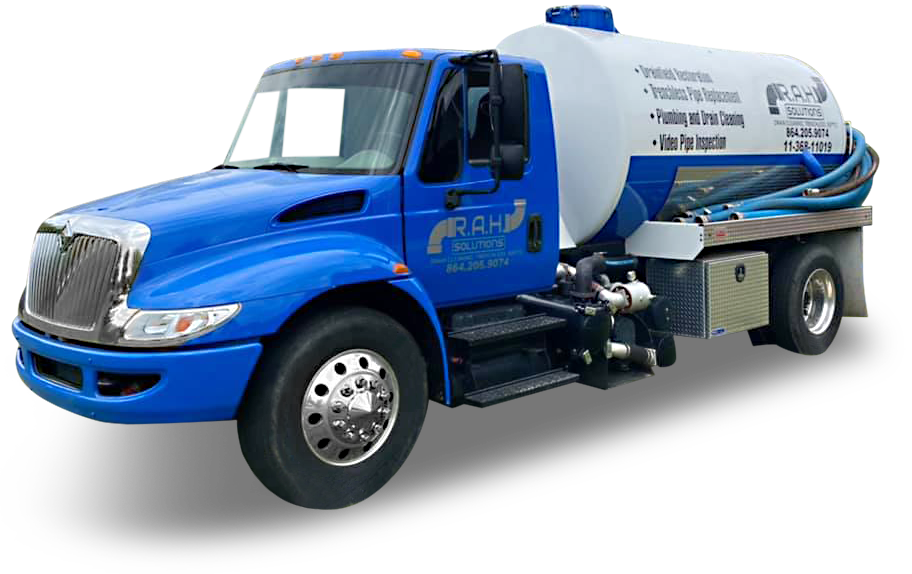 WE ARE HIGHLY RATED AND REVIEWED

THE BEST WARRANTY IN THE INDUSTRY

CUSTOMER SATISFACTION GUARANTEED

FREE CAMERA INSPECTION WITH DRAIN CLEANING SERVICE

CLEAN CUT, SHARP AND READY TO IMPRESS