Experience In-Depth Camera Inspection in Greenville, SC, and Nearby Areas
At R.A.H. Solutions, we understand the importance of convenience and accuracy. One way we meet these expectations for our clients is with fast, accurate sewer camera inspection services in Greenville, SC, and nearby areas. These reliable inspections are used to look inside residential and commercial drains to identify any issues.
What is a Sewer Inspection?
We perform a sewer camera inspection in a non-intrusive manner using a high-resolution camera to see what's going on inside sewer lines. The inspection is done with a flexible cable with the camera attached to the end inserted into the pipe. Since the camera is lighted, clear images are displayed on a monitor. The cable is eased through the line to identify any problems or defects.
What We Check
During the sewer camera inspection, we check for anything that could be blocking flow in a sewer line. This means checking for debris that's further down in the pipe and signs of a tree root intrusion, which is a common sewer line issue. Our experienced technicians also typically check for:
Water gathering where it shouldn't
Pipe bellying or sagging
Scale and other things that could be narrowing a pipe's flow capacity
Structural damage
Signs a Thorough Inspection is Necessary
We recommend scheduling a thorough pipe camera inspection if anything out of the ordinary is happening with your drain or sewer pipes. Give us a call about an inspection once you spot:
Frequent clogs and backups
Unpleasant drain odors that come and go or stick around
Water pooling above where sewer lines are located
Slow-draining household or business drains
Main Benefits of Camera Inspections
Camera inspections offer a clear picture of what's going in areas normally not seen. Regular inspections provide added peace of mind by letting you know how well your drain and sewer lines are working. What's more, our camera inspections allow smaller issues to be spotted and dealt with early, which can add up to significant savings. A sewer video inspection can also be beneficial if you have older sewer lines or ones near mature trees.
Choose Our Team
R.A.H. Solutions brings more than 20 years of experience to each job, no matter how big or small it may be. We provide clear, accurate results with our affordable camera inspections. In fact, you can see for yourself what we're viewing since the images are displayed in real-time and recorded. Also, if you need any of our drain cleaning services, the camera inspection is free!
Schedule a Camera Inspection Today
R.A.H. Solutions is the premier drain and pipe service company in Greenville, SC, and surrounding communities. We look forward to earning your trust and impressing you with the attention to detail that goes into our work. Military and veteran discounts are available as well. Contact our experienced team today to schedule a camera inspection.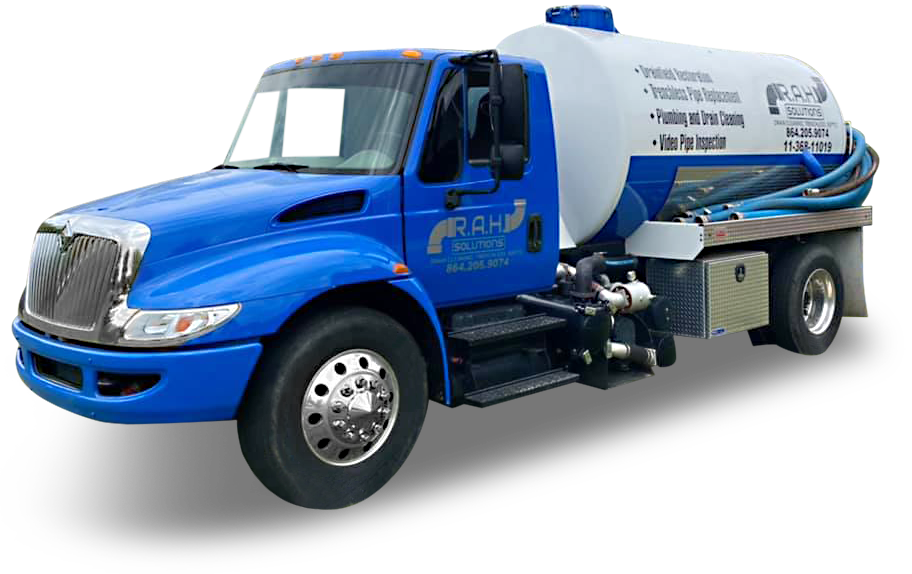 WE ARE HIGHLY RATED AND REVIEWED

THE BEST WARRANTY IN THE INDUSTRY

CUSTOMER SATISFACTION GUARANTEED

FREE CAMERA INSPECTION WITH DRAIN CLEANING SERVICE

CLEAN CUT, SHARP AND READY TO IMPRESS