The Leading Provider of Trenchless Pipe Lining in Charlotte, NC
In need of sewer services that won't leave you with a big landscape cleanup to deal with? This is exactly what you can expect from R.A.H. Solutions when you contact us about trenchless pipe lining in Charlotte, NC. In fact, we have been offering trenchless solutions and other minimally disruptive options to our local clients since 2014.
When you consult us for trenchless pipe repair, you can expect:
Unmatched warranties on trenchless
Accurate estimates and fair rates
A Permaform-certified installer
Detail-oriented work
24/7 assistance for emergency situations
Complete respect of your property while working
Fully licensed, insured, and experienced team
An Overview of Trenchless Pipe Lining
Trenchless sewer repair is commonly done with a process known as pipe lining. It's essentially the internal repair of a pipe with the application of a new coating. Developed back in the 1970s, it's a pipe restoration technique that is now much more accessible, reliable, and affordable.
Cured-in-place piping or CIPP lining is often the preference of our clients in Charlotte, NC, and other areas we serve since it's a cost-effective way to breathe new life into an existing pipe. If pipe lining is ideal for your needs, the re-lined pipe will be similar to the existing one back when it was new.
Repair vs. Replace

As a utility contractor that specializes in underground repair and restoration, we are often the expert that clients consult when it is time to make a repair vs. replace decision. Both options have their merits, but there are some notable differences you should be aware of as you explore your options.

Trenchless pipe restoration or repair is a less invasive approach. There's little or no digging involved since it's the existing pipe that we will repair. This is accomplished with minimally invasive techniques that can often be completed fairly quickly with a high degree of reliability.

A traditional approach to main line pipe repair is the dig-and-replace method. It's so-named because the damaged pipe is dug up and replaced with a new one. This is a technique that is often concerning for some of our clients, mainly because of the post-project cleanup typically required.

Another option available to our customers is what's sometimes termed trenchless pipe installation. This is a replacement process referred to as pipe bursting. It's an option we may recommend if conditions aren't ideal for pipe lining. Directorial boring is another trenchless approach to inserting a new pipe when this is the better option.
Performing Trenchless Pipe Lining
CIPP pipe repair starts with a camera inspection. We do this to confirm suspected pipe issues or determine the extent of known problems. If pipe lining is what's most suitable, we'll complete the process by cleaning the target pipe, inserting a resin-filled liner, and checking the pipe again once the coating has cured.
The epoxy coating used for trenchless pipe lining is what creates a new inside pipe surface. It's also what covers up any structural flaws and leaves you with a fully restored and structurally stronger drain or sewer line.
Why Choose Pipe Lining Over Other Options
Less time-consuming
Not as much labor is needed
No significant surface disruptions
Long-lasting results
Schedule an Inspection to Get Started Today
R.A.H. Solutions takes pride in bringing value to customers in all the ways that can make a big difference. Put the top local utility contractor to work for you and you can count on professional solutions coupled with superior customer service and guaranteed satisfaction.
Contact us today to learn how you may benefit from our trenchless services in Charlotte, NC. Call our team or fill out the online form for an appointment.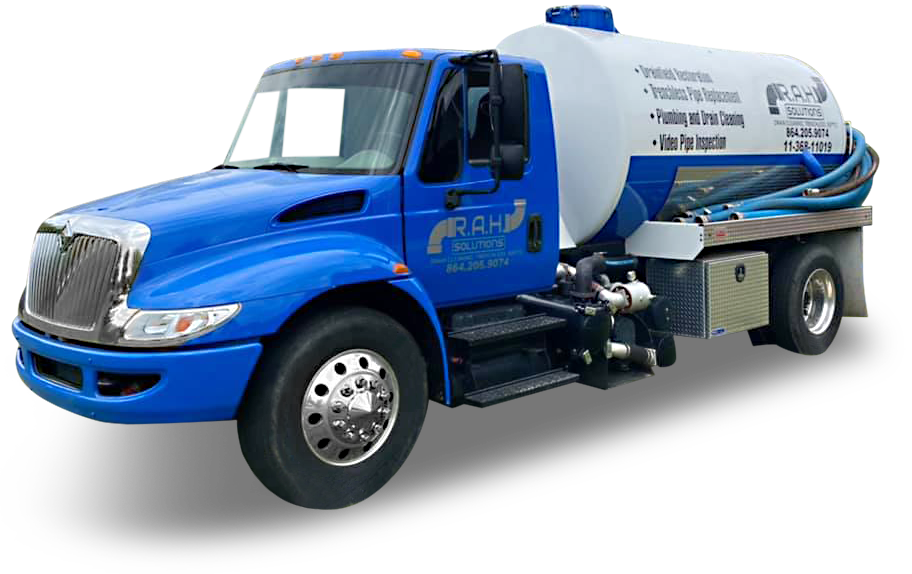 WE ARE HIGHLY RATED AND REVIEWED

THE BEST WARRANTY IN THE INDUSTRY

CUSTOMER SATISFACTION GUARANTEED

FREE CAMERA INSPECTION WITH DRAIN CLEANING SERVICE

CLEAN CUT, SHARP AND READY TO IMPRESS