The Premier Utility Contractor in Fernwood, SC
Your residential and commercial drains as well as the connecting drain and sewer lines in Fernwood, SC, never get a break. Hence, it's understandable to have a need for expert assistance now and then. Rest assured that R.A.H. Solutions is the leading company in the area to trust when quality, affordability, and exceptional customer service are your top priorities.
Ask the R.A.H. Solutions Team for Assistance
Insured and licensed, we're a local business that brings many years of experience to each job with our name attached to it. Additionally, we guarantee you'll receive upfront pricing during each visit. What's more, our drain cleaning packages include a free service charge. Camera inspections are also free when you take advantage of our drain cleaning services in Fernwood, SC.
Drain Cleaning

Friendly, customer-specific drain cleaning service is what you can expect from the R.A.H. Solutions crew. We clean and clear all types of drains through the use of safe, proven drain cleaning methods that get things flowing again.

Sewer Repair and Replacement

Receive smart, money-saving solutions when sewer lines need repairs or replacement. Regardless of what ends up being best for your situation, you'll have sewer lines that are once again working as intended when our team finishes up.

Camera Inspection

We give residential and commercial property owners in Fernwood, SC, clear, precise results with camera inspections. A high-resolution camera allows our technicians to evaluate the entire span of pipes to identify blockages and other issues.

CIPP

With cured-in-place pipe lining, your existing sewer or drain line stays in place as repairs are made on the inside without disturbing areas above the ground. We do this with a resin material applied quickly and thoroughly in a way that produces a smooth, flaw-free surface.

Hydro Jetting

This is a technique we use to clear away practically anything that can impede drain or sewer line flow. Hydro jetting is done with the controlled use of pressurized water that leaves you with clear pipes free of hardened minerals, tree roots, and other debris.
Count on the Top Industry Experts
Professional service offers more benefits than you may realize. For starters, the pros at R.A.H. Solutions have seen practically every possible issue that can affect drains or pipes. Additionally, we have everything needed to accurately pinpoint problems and offer long-term solutions. No matter what the concern is, we will perform the work in a way that ultimately contributes to more savings and restores your peace of mind.
Consult Our Team Today
Whether you're dealing with an urgent need or hoping to prevent unpleasant drain or sewer surprises, R.A.H. Solutions is here for you. We also treat our customers in Fernwood, SC, to 5% military and veteran discounts plus significant discounts on trenchless replacement – $1,000 off! Contact our courteous, experienced team today for prompt, top-quality service.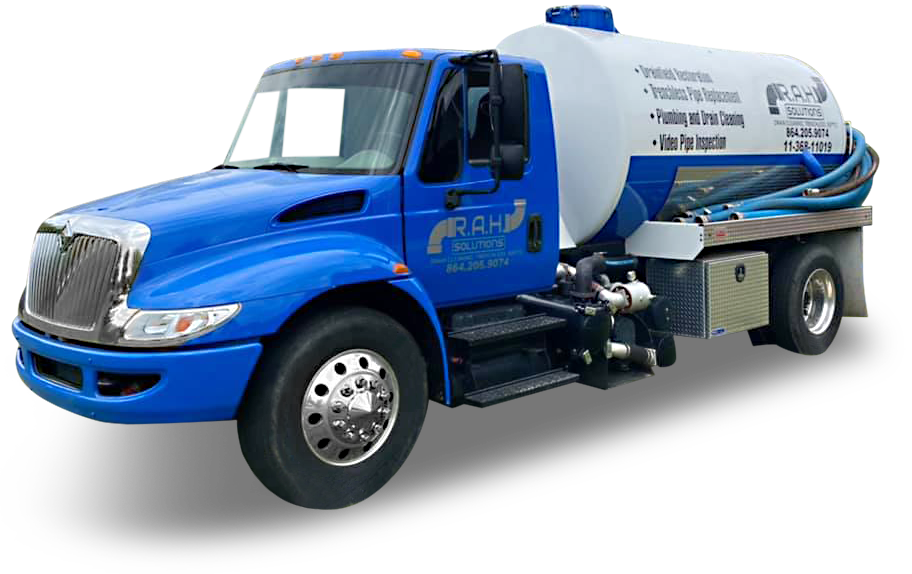 WE ARE HIGHLY RATED AND REVIEWED

THE BEST WARRANTY IN THE INDUSTRY

CUSTOMER SATISFACTION GUARANTEED

FREE CAMERA INSPECTION WITH DRAIN CLEANING SERVICE

CLEAN CUT, SHARP AND READY TO IMPRESS