The Top Provider of Sewer Repair in Greenville, SC
Sewer lines are designed to last a long time, but they can still be affected by some type of damage at any given time. For reliable sewer pipe repair, look no further than the R.A.H. Solutions team. We make sure to provide the sewer line services that you need, promptly and effectively!
A Look into Sewer Repair Services
Main line sewer repair – or sewer repair in general – can be done either traditionally or trenchlessly. Yes, there are some valid reasons to revert to traditional methods. That said, we specialize in no-dig, trenchless options whenever possible.
Sewer line cleaning is a part of the sewer repair process. This is advisable to prepare the pipe for a new inside coating. However, there are times when a more thorough cleaning is all that's needed to restore normal function – as may be the case if clogged and slow drains were mainly caused by accumulated grease and other debris.
Traditional vs. Trenchless Sewer Repair

What's sometimes referred to as "traditional" repair is the dig-and-replace method that used to be the only option when a sewer line has damage. We perform this by digging a trench, removing the damaged pipe, replacing it with a new pipe, and filling in the trench again.

Trenchless sewer repair earned its name because there is no need to dig a trench to reach the pipe. This step is eliminated since the original pipe is restored and strengthened with a new epoxy coating. After this coating cures or hardens, there will essentially be a new pipe within the existing one. Should repair not be an option, we do perform sewer line replacement.

Keep in mind that there is no one "best" sewer repair technique. It's important to approach sewer line repair in a way that's appropriate given the circumstances involved. That said, we do make every effort to find a trenchless approach to repair that's right and appropriate for the situation.
The Different Causes of Sewer Line Issues
As mentioned above, grease and other common sewer/drain debris may contribute to sewer line damage. You could also need to contact our team for sewer repair in Greenville, SC, if your sewer lines are affected by:
Tree roots
Sediment and mineral buildup that contributes to pipe corrosion
Cracks from general wear or shifts in the soil
Lack of maintenance over the years
Why Work with Our Sewer Repair Contractors
At R.A.H. Solutions, we realize many clients in the local area prefer to make smart, long-term investments. Fortunately, this is exactly what you'll be doing when you work with our team. You can also expect the utility contractor to arrive promptly with everything needed to inspect and repair your sewer lines, which will make the process even more efficient.
What Makes Us Stand Out
Fully licensed and insured
Services that offer long-term value and savings
24/7 emergency assistance
Honest, transparent pricing
Unmatched warranties on trenchless
Professional solutions with exceptional customer service
Call Today for Results You Can Count On
A Permaform-certified installer, R.A.H. Solutions has been providing client-specific and consistently reliable results since 2014. When you contact us about sewer repair, we'll suggest solutions that resolve the problem in a cost-effective and efficient way. Reach out to our local team today by calling us or filling out the online form.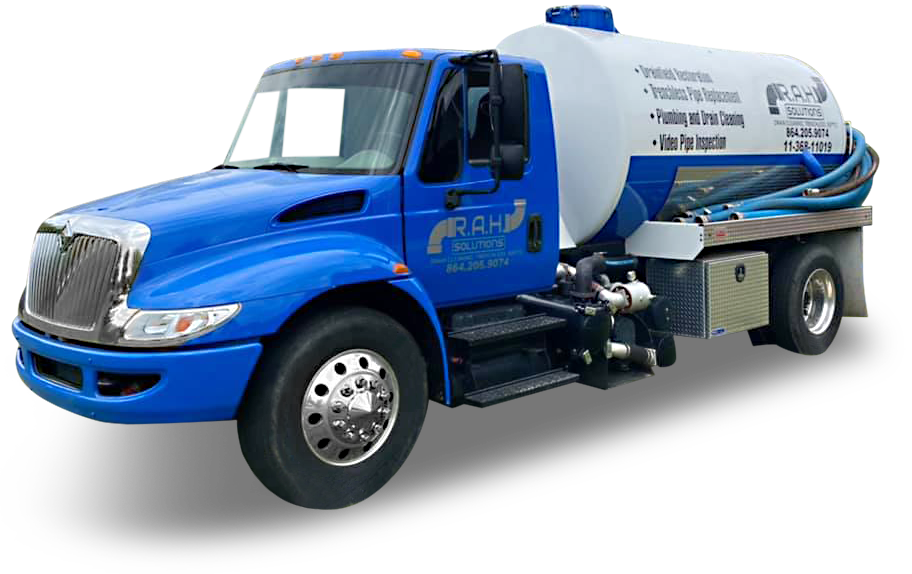 WE ARE HIGHLY RATED AND REVIEWED

THE BEST WARRANTY IN THE INDUSTRY

CUSTOMER SATISFACTION GUARANTEED

FREE CAMERA INSPECTION WITH DRAIN CLEANING SERVICE

CLEAN CUT, SHARP AND READY TO IMPRESS