The Top Specialists for Hydro Jetting in Greenville, SC, and Nearby Areas
Ensure greater value with R.A.H. Solutions as we provide highly efficient and effective service options. When it comes to commercial sewer pipe and drain cleaning, one of the options we specialize in is hydro jetting in Greenville, SC, and nearby areas.
Indications of Severe Clog Issues
Drains and pipes can become clogged suddenly if something is put down them that shouldn't be. More often than not, however, commercial drains become clogged on a slow and steady basis over time from regular use and an accumulation of grease, fats, sugars, proteins, and other "gunk." Tree roots can also contribute to clogs. You may have a clogged sewer line or drain line if you are noticing:
Slow drainage
Recurring clogs
Bad drain or sewer line odors
When We Recommend Hydro Jetting
Hydro jetting is what's often included with our sewer line cleaning service options. It can be a standalone service when sewer lines need cleared, or combined with our trenchless repair services. We also advise our commercial clients to call us about our hydro jetting services to prevent serious clogs that could affect your business operations and bottom line.
Conventional cleaning methods are capable of clearing drain and sewer lines, but they can still leave residue behind. Hydro jetting is a more thorough approach to cleaning and clearing pipes.
Main Advantages
It's effective on all types of pipes, particularly larger commercial sewer lines

It's cost-effective

It's an environmentally friendly cleaning method

It's an excellent way to prevent serious drain/sewer issues
First, we will have to conduct an in-depth camera inspection so we can thoroughly check the affected pipe. We then implement our non-invasive pipe cleaning method, which works by using high-pressure water jets and a specially designed nozzle. This allows us to clear away tree roots, blockages, and accumulated minerals and materials caked onto pipe walls.
Hydro Jetting FAQs
How much pressure is used with hydro jetting?

The pressure of the water used for hydro or pipe jetting can get up to 4,000 PSI or more, although the average is around 1,500 PSI.

Is there a chance that hydro jetting will damage my pipes?

 We perform a camera inspection first to evaluate a pipe to determine if it's structurally sound enough for jetting. If it's not, there are other cleaning methods we can use.

How long will the results from jetting last?

As the jetting action completely clears sewer and drain lines, the results can last for several months or years, depending on the level of pipe usage and the overall condition of the pipe.

Is hydro jetting available in my area?

R.A.H. Solutions offers hydro jetting in the following areas we serve:

- Spartanburg, SC
- Greenville, SC
- and other areas in Spartanburg, Cherokee, and Union counties
Get Reliable Results Today
Business owners can make a smart investment by relying on the hydro jetting services available from R.A.H. Solutions. Since 2014, we've been helping our commercial clients in the Greenville area enjoy worry-free drain usage.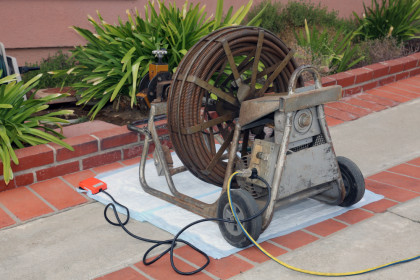 Our fully licensed and insured pros are also available 24/7 when urgent assistance is needed. Contact us today for professional solutions coupled with unmatched customer service. We provide services such as Drain Cleaning, Trenchless Pipe Rehabilitation, and more.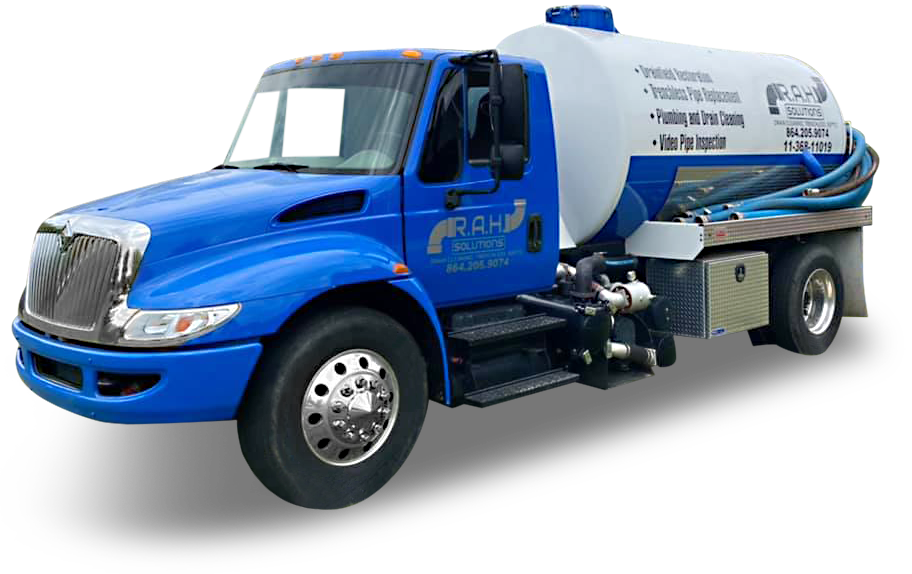 WE ARE HIGHLY RATED AND REVIEWED

THE BEST WARRANTY IN THE INDUSTRY

CUSTOMER SATISFACTION GUARANTEED

FREE CAMERA INSPECTION WITH DRAIN CLEANING SERVICE

CLEAN CUT, SHARP AND READY TO IMPRESS