CIPP Pipe Repair in Greenville, SC, and Surrounding Areas
Property damage is a common and reasonable concern for our residential and commercial customers in Greenville, SC, and nearby areas when sewer or drain lines need repairs. Among the reasons R.A.H. Solutions is a leading drain cleaning and pipe repair company is because we offer reliable solutions that keep disruptions to a minimum. One of these is what's known as cured-in-place pipe lining or CIPP.
An Overview of CIPP
It's often possible to extend the useful life of sewer or drain lines still structurally sound. One way this goal can be accomplished is with CIPP. It's a repair option that keeps the original pipe in place while restoring it from the inside. It's an efficient process that involves:
Inspecting the affected pipe
Properly cleaning it
Applying a resin material to the inside with a flexible liner
Allowing the applied material to "cure in place" thus forming a solid, durable surface coating
Advantages Over Other Methods
Avoiding costly cleanup expenses is one of the top benefits of CIPP. It's also a way of repairing pipes that requires less time to complete. Furthermore, there's no need to bring heavy machinery onto your property. Even more importantly, the restored pipe is less susceptible to tree root intrusions and similar types of damage.
Issues We Address
Damage caused by tree roots can often be addressed with CIPP as long as the pipe hasn't collapsed. Other issues we address with cured-in-place pipe lining include:
Leaks along the length of the pipe from small fractures or cracks
Corrosion from age or exposure to soil conditions
Broken or disconnected joints or connections
Damage from movement within the soil
Why Work with Our Team
R.A.H. Solutions is a licensed and insured company with more than two decades of experience. Working with our team for any drain and pipe needs you may have means honest, upfront pricing is guaranteed. Our technicians are also well-prepared for any task, timely, courteous, and respectful of client properties while working. If trenchless sewer replacement is the better option for your needs, we'll take $1,000 off the price!
Contact Our Team Today
Resolve pipe problems quickly and affordably by calling on the highly experienced team from R.A.H. Solutions to see if CIPP is right for your situation. Be sure to ask about our 5% military and veteran discounts and other savings opportunities we provide. Call us or fill out the form today to learn more about our cost-effective sewer repair solutions.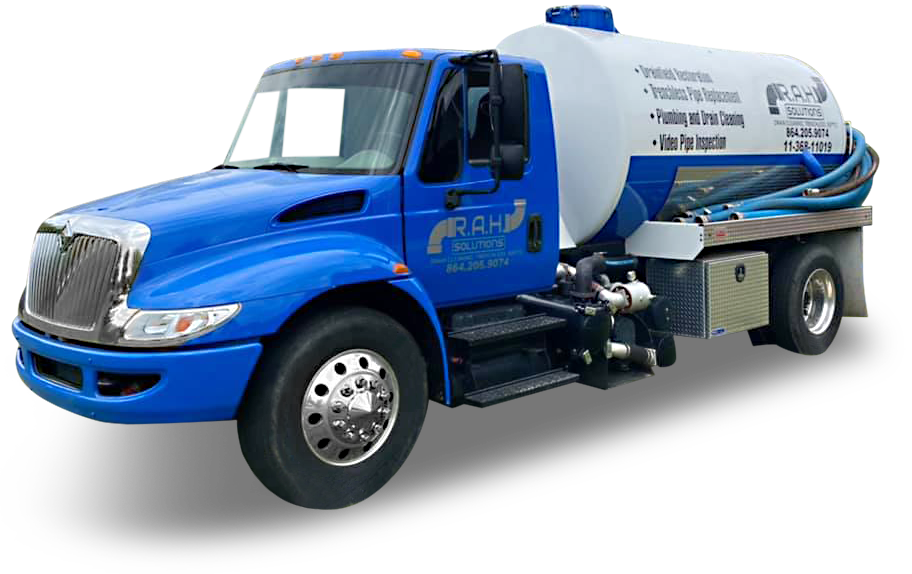 WE ARE HIGHLY RATED AND REVIEWED

THE BEST WARRANTY IN THE INDUSTRY

CUSTOMER SATISFACTION GUARANTEED

FREE CAMERA INSPECTION WITH DRAIN CLEANING SERVICE

CLEAN CUT, SHARP AND READY TO IMPRESS