We Provide Sewer Repair in Asheville, NC
There is no need to stretch your company's budget just because sewer pipe repair is suddenly at the top of your to-do list. Be sure to consult R.A.H. Solutions right away. We provide professional solutions for our commercial clients that include unmatched customer service coupled with a pledge of 100% satisfaction with the results. When it comes to large-scale sewer repair projects in the Asheville area, business and commercial property owners trust only our reliable team.
An Overview of Sewer Repair
We can normally repair commercial sewer lines for our customers without the need to excavate. We do this with a trenchless approach to sewer repair in Asheville, NC. In a nutshell, it involves applying a liquid coating to the inside of the pipe in a way that results in a solid lining. This process is often referred to as "pipe within a pipe" sewer line restoration – and it's a solution that can save your business time and money. Nonetheless, we provide traditional yet efficient sewer repair services when we determine that your existing pipe is not a candidate for our no-dig approach.
Sewer line cleaning is part of our sewer repair process. However, there are times when a good cleaning may be all that's needed to resolve clogs, slow drainage, and other common issues that our customers encounter.
Main Causes of Damage
Sewer lines can become damaged suddenly, like what may be the case if a break is caused by above-ground construction activity. That said, sewer-related damage is more likely to develop gradually or become increasingly worse over time if nothing is done about it. Commercial sewer lines can be affected by:
Moisture-seeking tree roots
Wear and corrosion from age and use
Accumulated grease and "gunk" that are not regularly cleaned out
Shifts in the ground
Hairline fractures that contribute to leaks
Loose pipe joint connections
Why Choose Our Sewer Repair Contractors
One of the most compelling reasons to choose our sewer repair experts is because doing so eliminates the risks that go along with DIY attempts at repair. Our contractors also provide honest estimates and offer solutions tailored to client-specific circumstances, budget concerns, and preferences. Rest assured that we help business and commercial property owners in Asheville address their needs when we take on their large-scale sewer repair or installation projects.
Traditional Sewer Repair vs. Trenchless Repair
Pipe repair can be done traditionally or trenchless. With traditional repair, the sewer pipe is dug up, removed, and replaced. After the work is done, the trench is filled in. You'll also have to re-landscape your property in the area that was dug up or repair any solid surfaces that needed to be excavated.
Trenchless repair is done without digging a trench. Instead, the affected sewer line is repaired from the inside with a new epoxy resin coating. The liner that your utility contractor will use to apply this coating will give you a smooth, durable interior pipe surface. Many of our commercial clients find trenchless sewer repair beneficial because it is faster, less intrusive, and maintains their landscaping.
Why Hire Us
Industry-leading warranties on trenchless
No hidden fees or up-sells
Prompt arrivals and complete work area cleanup when done
All rehab solutions guaranteed up to 5 years
24-hour availability for urgent service needs
Get Results You Deserve Today
Fully licensed and insured, R.A.H. Solutions has been a leading source for fast, effective pipe and main line pipe repair and sewer line replacement technology since 2014. We're also pleased to bring additional value to commercial clients in need of experts for their large-scale repair projects by being a Permaform-certified installer. Call us or fill out the online form to schedule an appointment.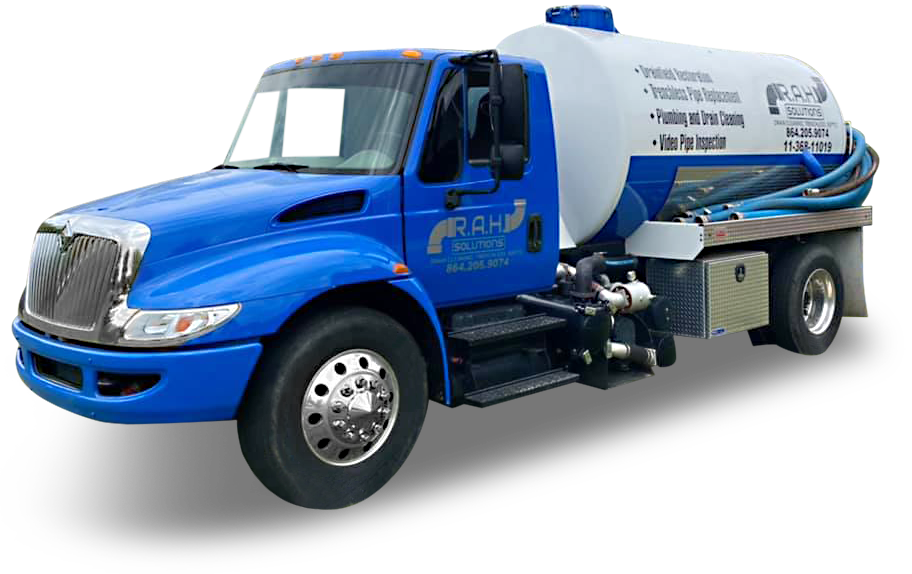 WE ARE HIGHLY RATED AND REVIEWED

THE BEST WARRANTY IN THE INDUSTRY

CUSTOMER SATISFACTION GUARANTEED

FREE CAMERA INSPECTION WITH DRAIN CLEANING SERVICE

CLEAN CUT, SHARP AND READY TO IMPRESS