We Specialize in Trenchless Pipe Lining in Asheville, NC
R.A.H. Solutions is a Permaform-certified installer and a local-based company that specializes in less-disruptive service options. In addition to approaches to trenchless pipe installation that include pipe bursting and directional boring, one of our quick-and-easy and highly effective trenchless services is pipe lining.
A Look at Trenchless Pipe Lining
Trenchless sewer repair or pipe lining is a trenchless technique where we repair a structurally damaged pipe from the inside with a new coating. One of the biggest perks of trenchless pipe lining is that it spares the original pipe and your landscaped, paved, or concrete-covered surfaces.
Trenchless pipe repair is also a pipe restoration method that's highly versatile. It can be used on a wide range of materials, from PVC to cast iron. Additionally, it fixes leaks, weaknesses around joints, cracks, and other surface flaws.
To give you a better understanding of why trenchless pipe lining in Asheville, NC, can be such a smart, long-term investment, let's take a look at how it compares to replacement:
Repair

Cured-in-place piping or CIPP pipe repair restores the damaged pipe from the inside. This not only saves you money, but also minimizes disruptions by cutting down on project completion time.

Replace

A traditional approach to drain or main line pipe repair is done by digging up the damaged pipe and replacing it with a new one. There are times when it makes sense to do this, but it's also a process that's more time-consuming. In addition, there are additional surface cleanup costs to factor in.
Why We Recommend Pipe Lining Over Other Options
It addresses a wide range of issues, from corrosion and wear to tree root damage
The work can be done with a smaller crew
We won't need to bring heavy machinery onto your property
Once the re-lined pipe is ready, you're all set
How Trenchless Pipe Lining Works
Step one with pipe or CIPP lining is a camera inspection. This is necessary to document the condition of the sewer or drain line, and to determine if a trenchless repair can safely and successfully be done.
A liner is used to apply an epoxy coating. Once this coating cures, it will be sure to be durable. In fact, it has the potential to give you a new pipe that could last for 50 years or more with routine maintenance and upkeep.
Why Hire Our Experienced Local Team?
We offer exceptional warranties on trenchless service options
We're fully licensed and insured
We're available 24-hours a day when urgent assistance is needed
We've been offering professional solutions with unmatched customer service since 2014
Find Out More About Trenchless Services Today
As a client-focused utility contractor, R.A.H. Solutions takes pride in producing efficient, long-term results. Our minimally invasive services are among the most renowned in the industry, thanks to our commitment to complete client satisfaction.
Contact our seasoned pros today to explore your options with trenchless and other top-quality solutions we offer. Be sure to schedule an appointment by calling us or filling out the online form.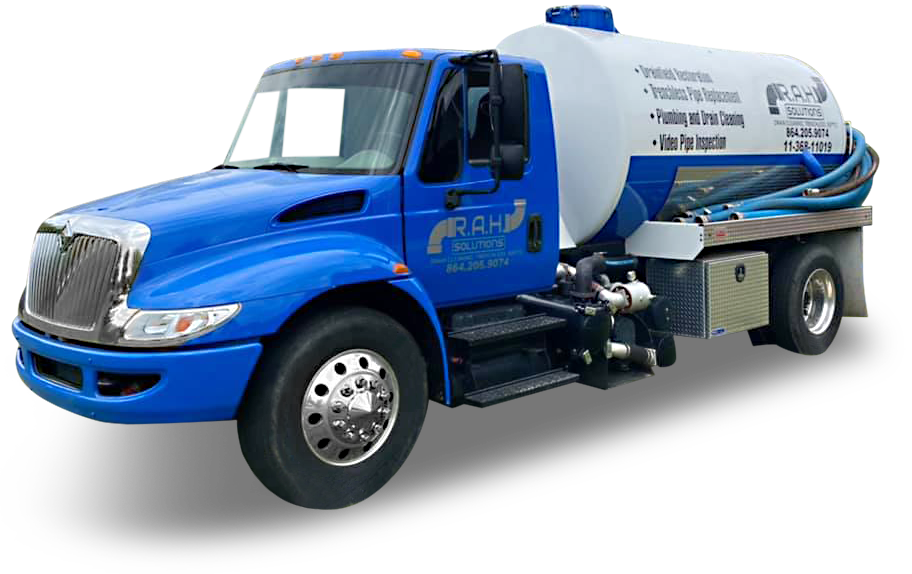 WE ARE HIGHLY RATED AND REVIEWED

THE BEST WARRANTY IN THE INDUSTRY

CUSTOMER SATISFACTION GUARANTEED

FREE CAMERA INSPECTION WITH DRAIN CLEANING SERVICE

CLEAN CUT, SHARP AND READY TO IMPRESS