Superior Drain Cleaning in Greenville, SC
R.A.H. Solutions has been a trusted source for drain cleaning services for commercial property owners in the Greenville, SC area since 2014. Whether we're cleaning your drains to prevent clogs or responding to urgent needs, expect professional solutions and unmatched customer service.
For one thing, we are a fully licensed and insured commercial drain cleaning company. As one of our clients, you can trust us given our commitment to bring value to our customers through:
Guaranteed customer satisfaction
Honest pricing and no hidden fees
24-hour emergency service availability
Reliable and Thorough Services
Each option for drain cleaning in Greenville, SC, is tailored to each client's unique needs. What this means for you is that we'll first check out your drain lines in a non-intrusive way with a camera inspection. We'll then discuss the results with you and recommend drain cleaning options that will leave you with free-flowing, clog-free drains.
Benefits of Drain Cleaning
Dealing with a stubborn clogged drain, or recurring drain issues, in a safe, long-term way is one of the top benefits of a professional drain cleaning. Having your drains regularly cleaned by our local pros is beneficial since this is a cost-effective way to:
Extend drain line lifespan
Reduce issues with drain odors
Prevent clogs or backups that could disrupt your daily operations
What About Hydro Jetting?

Hydro jetting is one of the ways we clean blocked pipes. It's a powerful approach to cleaning that cleans more effectively than most other methods. We say this because the pressure of the water coupled with the rotating action of the water breaks up stubborn debris, tree roots, and accumulated minerals and debris along pipe walls. The result is a drain pipe that's pretty much restored to a like-new condition.

Hydro or high-pressure jetting starts with an inspection of the drain that needs to be cleaned. We do this to (a) make sure the drain is stable and strong enough for the highly pressurized water that will be used and to (b) identify any problem areas that will require some extra attention.

The jetting process itself works by inserting a hose into the drain pipe that needs to be clean. The nozzle attached to the hose rapidly spins from the force of the pressurized water generated by the machine attached to the other end of the hose. The nozzle's rotating action makes the force of the pressurized water even more effective. Lastly, we'll do a final camera inspection after the jetting process is complete to confirm nothing was overlooked.
Get A+ Drain Cleaning Service Today
When it's time to hire a trustworthy, local utility contractor specializing in pipe services and drain cleaning, look no further than R.A.H. Solutions. We respond to emergency drain cleaning needs 24/7 and provide routine cleanings that can reward you with long-term savings and fewer surprise drain issues. Contact our team today to schedule a drain cleaning.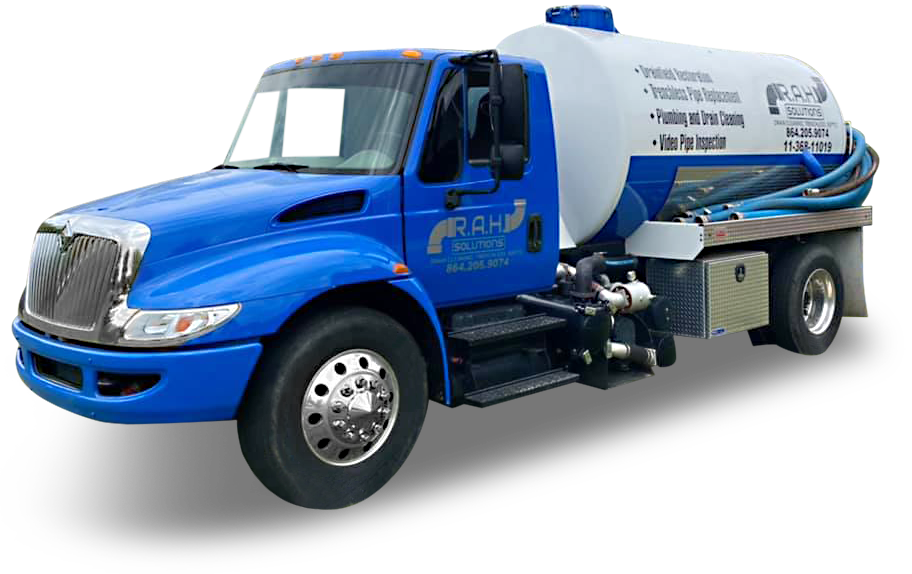 WE ARE HIGHLY RATED AND REVIEWED

THE BEST WARRANTY IN THE INDUSTRY

CUSTOMER SATISFACTION GUARANTEED

FREE CAMERA INSPECTION WITH DRAIN CLEANING SERVICE

CLEAN CUT, SHARP AND READY TO IMPRESS